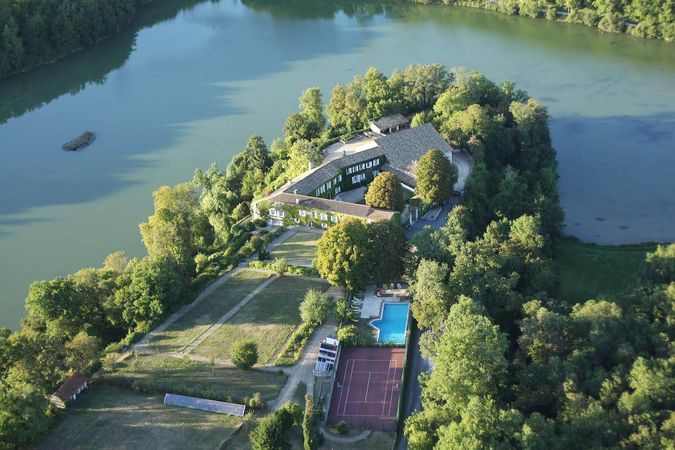 L'hôtel : La propriété est entourée d'un parc de 80 hectares et d'un magnifique lac de 10 hectares. Le Domaine du Châtelard est abrité dans une maison du XIXème siècle toute en longueur avec ses murs en briques recouverts de vigne vierge...
Le golf : Le parcours du Golf de l'Hirondelle s'étend en plein coeur de la ville d'Angoulême sur 35 hectares. Sa situation géographique dans le bois de Saint-Martin donne au parcours tout son charme et sa technicité...

Golfrendezvous.com selected for you :
The hotel : The property is surrounded by a 80ha park and a beautiful 10ha lake. Le Domaine du Châtelard is an old XIXth mansion quite in length, with its brick-built walls covered with Virginia creeper. You will discover a haven of peace for a relaxing stay in Charente.
The golf : Hirondelle Golf course extends in the heart of the city of Angoulême on 35 hectares. Its geographical situation in St. Maarten wood gives the course its charm and its technical nature.