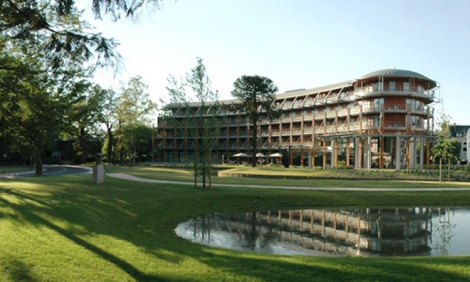 L'Hôtel : Situé en bordure du Parc Beaumont, un jardin de charme du centre historique de Pau, au pied des Pyrénées, l'Hôtel Parc Beaumont présente une architecture moderne d'inspiration Art déco mais en harmonie avec son environnement. L'Hôtel propose des chambres et suites, orientées vers le parc arboré ou les villas cossues du quartier résidentiel « Trespoey ». Elles sont spacieuses et lumineuses et disposent toutes d'un balcon, idéal pour profiter de la vue.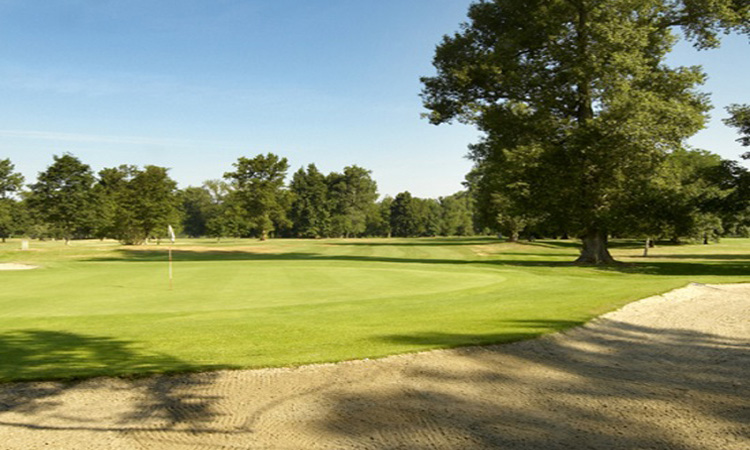 Le golf : Situé à quelques kilomètres du centre de Pau, le Golf BlueGreen Pau Artiguelouve emprunte son nom au village d'Artiguelouve, dont le château médiéval du XVe siècle domine la campagne béarnaise. Idéalement placé à 1 heure de route de l'océan Atlantique et des stations de ski, le golf vous offre une vue spectaculaire sur la chaine des Pyrénées. Le parcours, technique et aménagé en décors naturels par Jean Garaïalde, est relativement exigeant et vous demandera un peu de prudence mais aussi parfois d'audace.

Golfrendezvous selected for you :
The hotel : Situated in border of the Park Beaumont, a garden of charm of the historic center of Pau, the Hotel Parc Beaumont presents an elegant, modern with Art deco inspiration architecture in accordance with its environment. The Hotel offers rooms and suite, directed to the raised park or the rich villas of the residential area "Trespoey". They are spacious and bright and have all of a balcony, ideal for the view.
The golf : Situated a few kilometers away from the center of Pau, the Golf BlueGreen Pau Artiguelouve borrows its name from the village of Artiguelouve, the medieval castle of the XVth century of which dominates the countryside from Bearn. Ideally placed at the 1 am of road of the Atlantic Ocean and the ski resorts, the golf offers you a spectacular view on the chain of Pyrenees. The course, technical and fitted out in natural sets by Jean Garaïalde, is relatively demanding and will ask you a little of caution but also sometimes boldness.