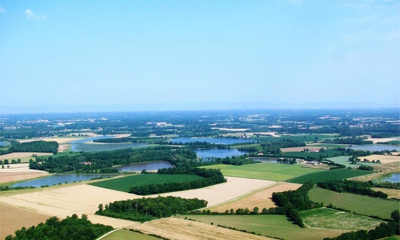 Bons Plans by Julia : Située entre Bourg-en-Bresse et Lyon, Rhône et Saône, la Dombes est un pays sauvage et beau. Célèbre pour ses étangs, sa faune et sa flore, la Dombes est un lieu propice aux balades et à la communion avec la nature. La visite du Parc des Oiseaux à Villars les Dombes vous donnera un réel aperçu de la faune et de la flore dombiste. Vous serez surpris d'y découvrir autant de châteaux forteresses, de remparts ou de magnifiques bourgs comme la cité médiévale de Pérouges, celle de Châtillon-sur-Chalaronne ou encore Trévoux.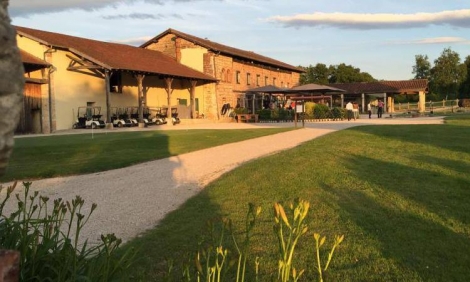 L'hôtel : Situé dans la Dombes, à proximité de Lyon, l'hôtel du Golf de la Sorelle se trouve au cœur d'un site naturel exceptionnel. Il prend place dans l'ancienne demeure du domaine de Gravagneux datant du XVe siècle. On y a réalisé 7 chambres au style atypique au nom évocateur comme La Chapelle, installée dans l'ancienne chapelle du Domaine, ou Le Brunetan…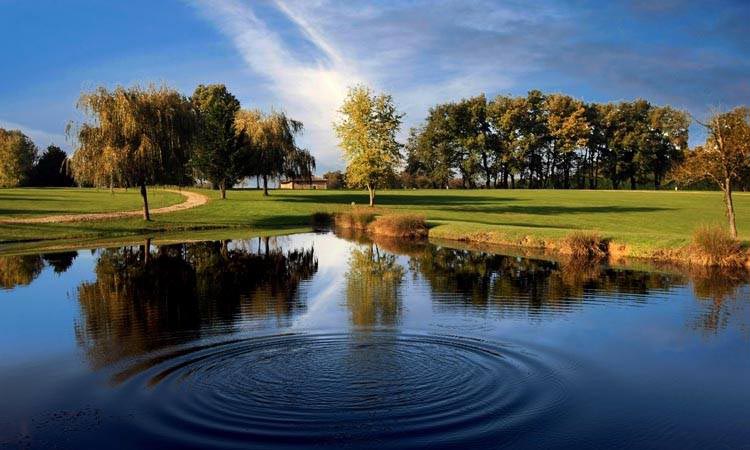 Le golf : Conçu dans le style des golfs écossais, le Golf de La Sorelle près de Lyon s'étend dans un site naturel exceptionnel. C'est la nature qui a modelé le parcours, un endroit chargé d'histoire puisque vous croiserez sur le parcours le Château de Richemont du 13è siècle (trou n°1) et une des dernières poypes (motte castrale) de l'Ain (trou n°12).

Golfrendezvous.com selected for you :
Good Deals by Julia : Between Bourg-en-Bresse and Lyon, Rhône and Saône, La Dombes is a wild and beautiful country. Famous for its lakes, its fauna and flora, la Dombes is a place to walk and have communion with nature. The visit of the Bird Park in Villars-les-Dombes give you a real insight. You will be surprised to fond so many fortresses castles, walls or beautiful towns like the medieval city of Perouges, the one of Châtillon-sur-Saône or Trévoux.
The hotel : Situated in Dombes, near Lyon, the Golf Hotel of Sorelle is in the heart of an exceptional natural site. It takes place in the old house of the Domain of Gravagneux dating XVth century. They realized 7 rooms in an atypical style and whose name is suggestive as The Chapel, installed in the old chapel of the Domain, or The Brunetan...
The golf : Designed in the style of the Scottish golf, the Sorelle Golf Club near Lyon is situated in an exceptional natural landscape. It is the nature which modelled the course, a place steeped in history because you will cross on the course the Castle of Richemont, 13è century, at hole n°1 and one of the last "poypes" (château-fort) of Ain at hole n°12...