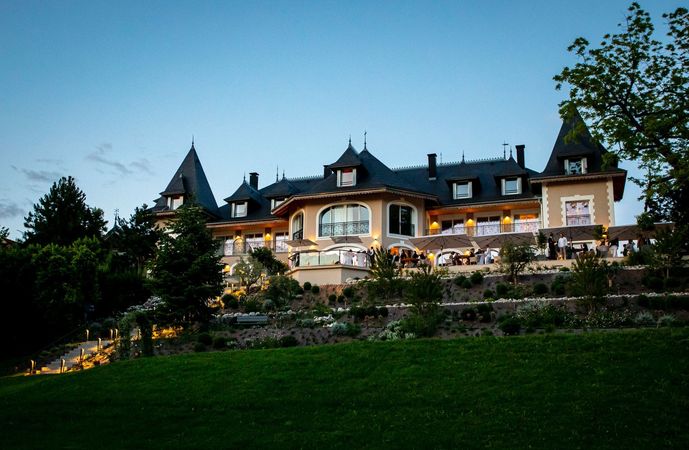 L'hôtel : Intimiste, confidentiel, exclusif, sont les mots qui caractérisent le mieux l'Incomparable. La maison, située sur les hauteurs du Lac du Bourget à côté d'Aix les Bains, propose 15 chambres et suites luxueuses, avec parquet et carreaux de ciments d'Italie au sol, charpente refaite à l'ancienne par des Compagnons du Devoir, marbre de Carrare dans les salles de bain et terrasse en pierre de Bourgogne. Des matériaux d'exception et une décoration différente selon les chambres, subtile combinaison de tons sobres et d'accessoires colorés...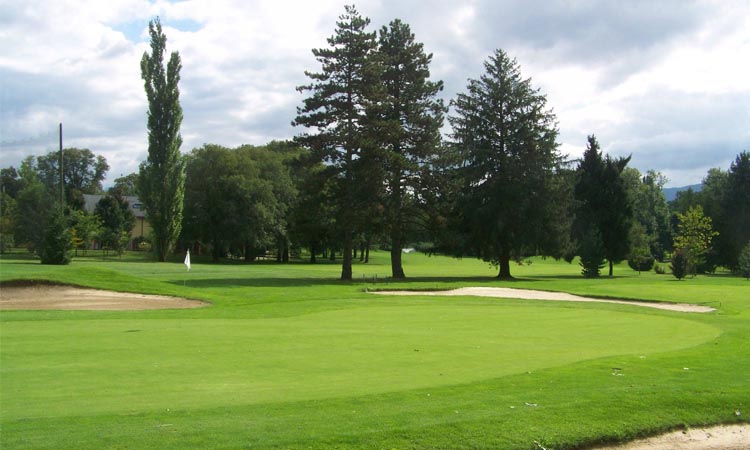 Le golf : Construit à partir de 1904 sur un terrain de 45 hectares, plutôt plat, Le Golf Club d'Aix-les-Bains est situé à proximité du lac du Bourget et du centre d'Aix-les-Bains, première ville thermale de France. Fleuri et bucolique, à priori sans difficultés, dès le trou n°1 on vous met dans l'ambiance...

Golfrendezvous.com selected for you :
The hotel : Intimate, confidential, exclusive, are the words that best characterize L'Incomparable. The house, located on the heights of Lac du Bourget near Aix les Bains, offers 15 luxurious rooms and suites, with parquet floors and Italian cement tiles on the floor, frame remade in the old style by Compagnons du Devoir, Carrara marble in the bathrooms and Burgundy stone terrace. Exceptional materials and different decoration depending on the room, a subtle combination of sober tones and colorful accessories...
The golf : Built from 1904 on a 45 hectare ground, rather flat, The Aix-les-Bains Golf Club is situated near the Lake Bourget and near the center of Aix-les-Bains, first spa town of France. Flowery and bucolic, it seem without difficulties, but from the hole n°1 you will have the right feeling...