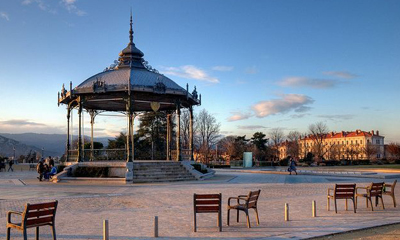 Le lieu : Au portes de la Provence, la Drôme est une région riche en paysages divers et variés. Tous les sujets peuvent être abordés qu'ils soient culturels, paysagers, architecturaux, gastronomiques… Si vous voulez découvrir la montagne, c'est le Vercors et son magnifique parc naturel qui rappelle les heures de Résistance des années de guerre…
La Plaine de Valence, une ville qui a su conserver tout son charme avec quelques monuments à voir comme le Château de Crussol, le Pendentif ou la Maison mauresque… La Drôme Provençale, c'est le pays des peintres, les odeurs de la lavande, les vignobles du Côtes du Rhône et Montélimar, la capitale du nougat. Sans oublier sa gastronomie avec la fameuse Maison Pic à Valence…
.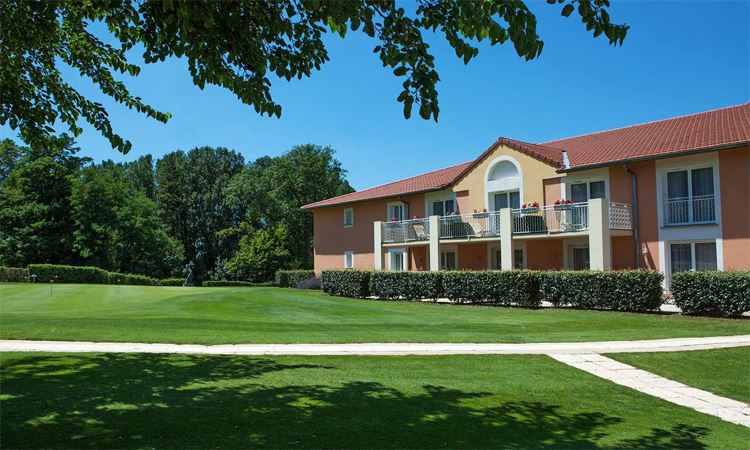 L'hôtel : Proche du golf, les chambres du Best Western Golf d'Albon sont spacieuses, lumineuses et joliment décorées dans des tons bleu, rouge et vert pâle, ces couleurs qui rappellent la Provence. L'hôtel propose 25 chambres et 5 junior suites douillettes. Vous y retrouverez un confort grand standing, dans une atmosphère chaleureuse.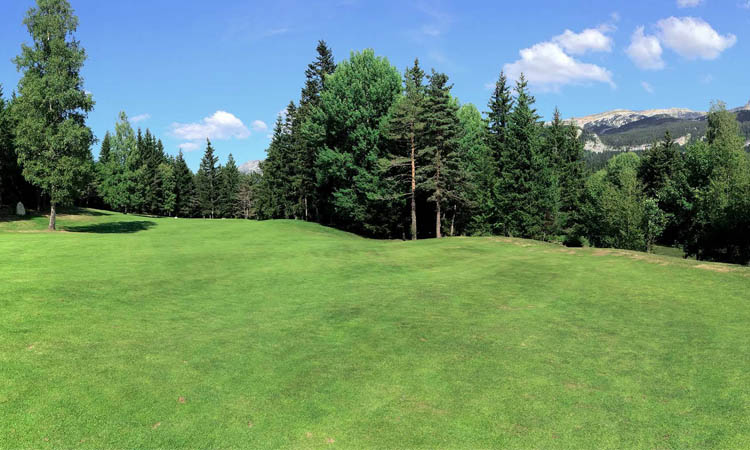 Le golf : C'est dans un magnifique cadre boisé et valonné que s'étand le Resort du Golf d'Albon Senaud dans la Drôme entre Valence et Lyon. Il propose un hôtel et deux parcours, les Seigneurs, un 18 trous traversé par une rivière et ponctué de plans d'eau… judicieusement placés ! Dès le n°1 vous êtes mis en condition, puis le n°2 avec son green derrière l'eau...

Golfrendezvous.com selected for you :
Around : At the gates of Provence, the Drôme is a region rich in diverse and varied landscapes. All subjects are interesting whether cultural, landscape, architectural, gastronomic ... If you want to explore the mountains, the Vercors and its magnificent natural park which recalls the hours of the war years Resistance ... The Plain of Valence , a city which has kept all its charm with some monuments to see as Crussol castle, le Pendentif or the Mauresque House ... the Drôme Provençale is the land of painters, smells of lavender, the vineyards of the Côtes du Rhone and Montelimar, the nougat capital. Don't forget the high gastronomy with the famous Maison Pic in Valence
The hotel : Close to the golf course, the rooms of Best Western Golf d'Albon are spacious, bright and nicely decorated in blue, red and pale green, these colors which remind Provence. The hotel offers 25 rooms and 5 junior cosy suites. You will find here an outstanding comfort and a warm atmosphere.
The golf : It is in the magnificent wooded and hilly landscap that extend Albon Senaud Golf Club Resort in the Drôme between Valence and Lyon. He proposes a hotel and two courses, the Lords, one 18 holes crossed by a river and punctuated with well placed water hazards ! As soon n°1 you are prepared, then n°2 with its green behind the water.