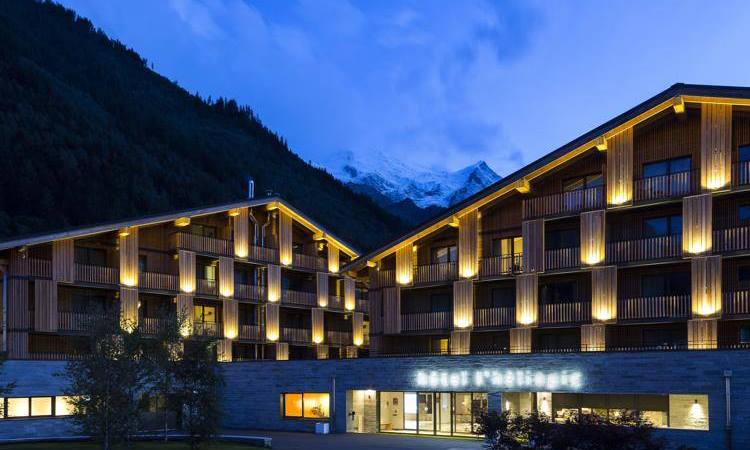 L'hôtel : Au pays du Mont-Blanc, en centre-ville de Chamonix, l'Héliopic Hôtel & Spa s'ouvre sur l'emblématique téléphérique de l'Aiguille du Midi. Au design contemporain, c'est une décoration « Montagne Rétro Chic » qui vous accueille. En conciliant passé et modernité, l'architecture majestueuse signée Jean-Claude Descombes surprend.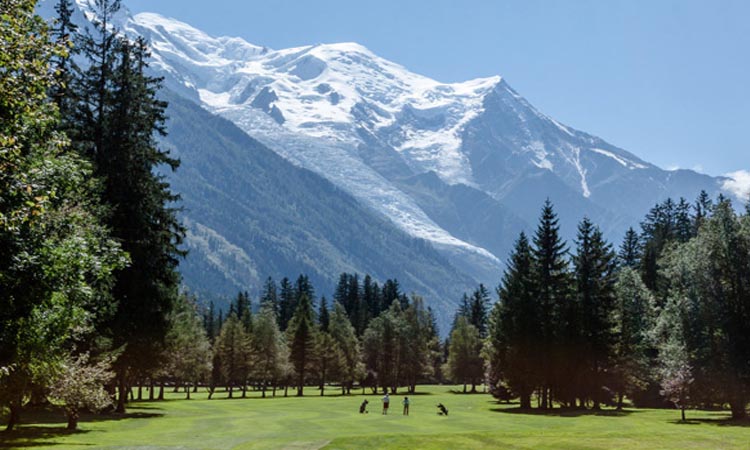 Le golf : Jouer au pied du Mont Blanc avec vue sur l'Aiguille Verte et l'Aiguille du Midi est déjà en soi le plus grand atout du Golf de Chamonix. C'est dans cette large vallée que l'architecte R. Trent Jones Sr a dessiné ce joli parcours boisé qui ne présente pas de défi physique majeur.

Golfrendezvous.com selected for you :
The hotel : At the foot of the Mont Blanc, in city center of Chamonix, the Héliopic Hotel & Spa opens on the famous cable car of the Aiguille du Midi. In a contemporary design, you will live in a decoration "Smart Retro Mountain". By reconciling past and modernity, the architect Jean-Claude Descombes will surprise you...
The golf : To play at the foot of the Mont Blanc with a view on Aiguille Verte and Aiguille du Midi is in itself the biggest asset of the Chamonix Golf course. It is in this wide valley where the architect R. Trent Jones Sr drew this attractive wooded course which does not present major physical challenge.