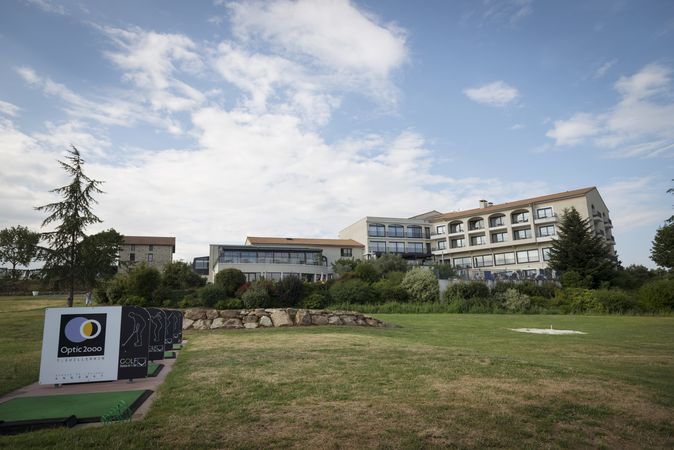 L'hôtel : Au cœur de l'Ardèche verte, à 1 heure de Valence et de Lyon, le Domaine de Saint Clair est bâti au milieu d'un parc de 50 hectares abritant un magnifique golf de 18 trous. Cet hôtel offre une magnifique vue sur les Monts d'Ardèche et sur le château de Gourdan, construit au milieu du XVIIIe siècle par le Comte Pierre de Vogüé...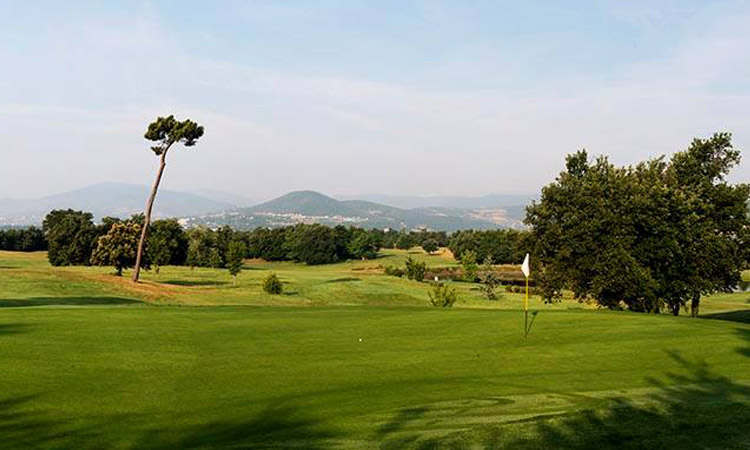 Le golf : Les fairways larges du Golf du Domaine de Saint Clair rassurent et donnent de l'espace, les greens sont surélevés pour donner l'impression de dominer le parcours. Ce ne sera qu'une impression car tout est fait pour qu'il vous domine ! le n°6 entre eau et bunkers vous forcera à placer votre drive intelligemment, le n°11 avec le green juste derrière l'eau qu'il faudra aussi passer au drive du n°15… Les difficultés globales viennent souvent de l'espace à passer entre le départ et l'arrivée sur le fairway et sur les greens avec de nombreux devers...

Golfrendezvous.com selected for you :
The hotel : At the heart of Ardèche Verte, not far from Le Rhône between Valence and Lyon, the Domaine de Saint Clair is built in the middle of a 50 hectare park sheltering a magnificent 18 holes golf course. This hotel has a splendid view on the Mont d'Ardèche and on the Château de Gourdan, built in the middle of the XVIIIth century by the Conte Pierre de Vogüé...
The golf : The wide fairways of the Domaine Saint Clair golf course give you confidence and space, greens are heightened to give the fealing of dominating the course. It will be only a fealing because everything is made so that it dominates you ! N°6 between water and bunkers will force you to place your drive intelligently, n°11 with the just green behind the water, that you will need to overdrive at n°15 … The global difficulties often come from the space to fly between the departure and the arrival on the fairway and on the greens with their numerous slope.